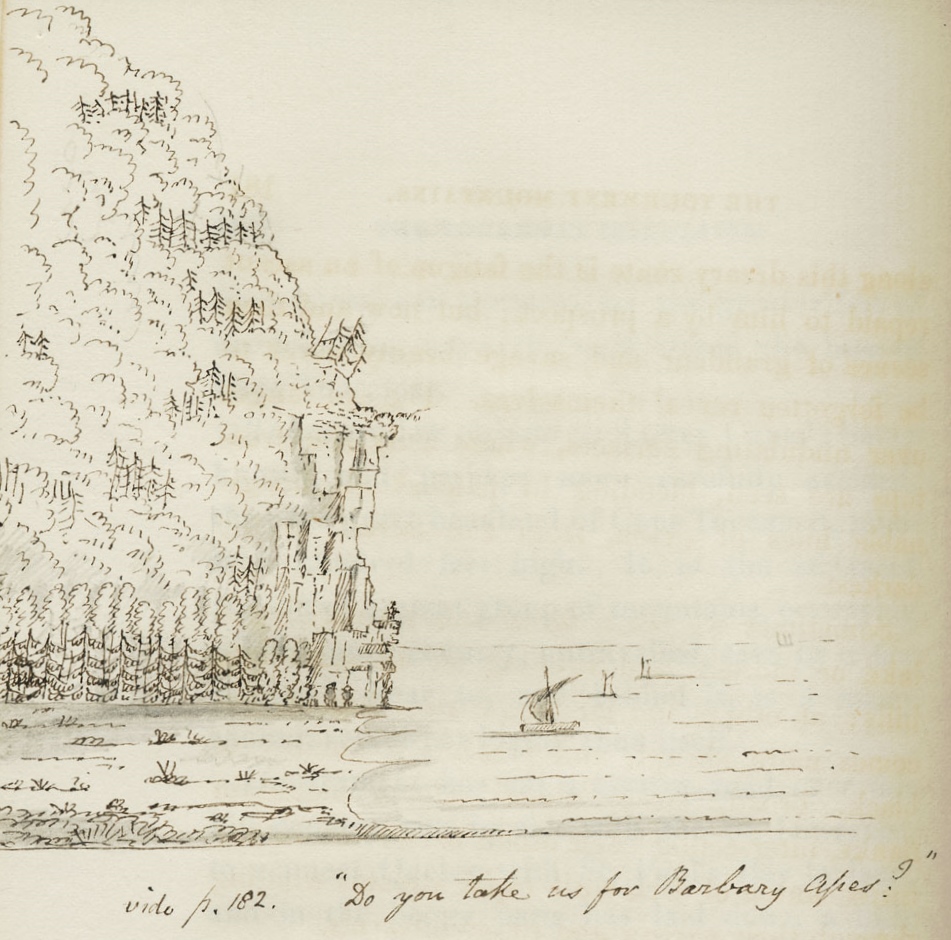 © Library and Archives Canada, John Jeremiah Bigsby collection, e002852501.
To reach Baie-Saint-Paul from the Seigneurie de Beaupré, explorers had to walk along the shore. Past Cap Tourmente, the way was blocked by a mountain flank dropping into the river. If they didn't want to wait for low tide to make room, they had to climb the rock cliff face. This was when J. J. Bigsby asked his guide: "Do you take us for Barbary apes?"
Bigsby's abundantly illustrated work is a cross between travel narrative and modern tourist guide. Like this author, other travellers have made the colony's attractions known by publishing their stories in London.