In the early 19th century, long trips overland were arduous. On the river's northern shore, roads were either impracticable or inexistent. The King's Highway ran along the southern riverbank but travellers had to brave several rivers flowing into the St. Lawrence along the way, crossing rocky beaches or hiring a ferryman to take them in a flat-bottomed boat.
The trip was much more pleasant by boat, at least when the weather was fair! Steamboats began to travel up and down the river starting in the early 19th century. While they promised travel with more predictable schedules, it took some time before this technology was fine-tuned. The first steamboats were very slow and stopped to refuel often, as they burned incredible amounts of wood.
Steamboat cruises to eastern Quebec began in about 1820 and were infrequent at first. Passengers could remain on board, travelling east until they reached the mouth of the Saguenay or get off at any of the seaside resorts along the way. But careful now! Until the 1850s, only Rivière-du-Loup had a deep-water wharf where the steamers could tie up at half-tide. Elsewhere, passengers had to climb into skiffs to reach the shore.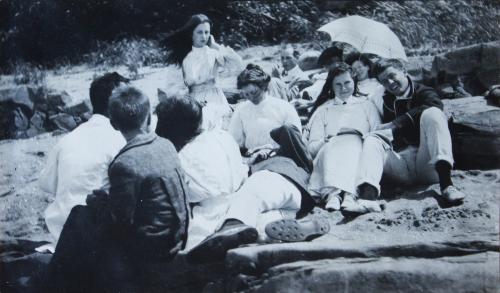 Image Gallery
Click to enlarge the images and learn more