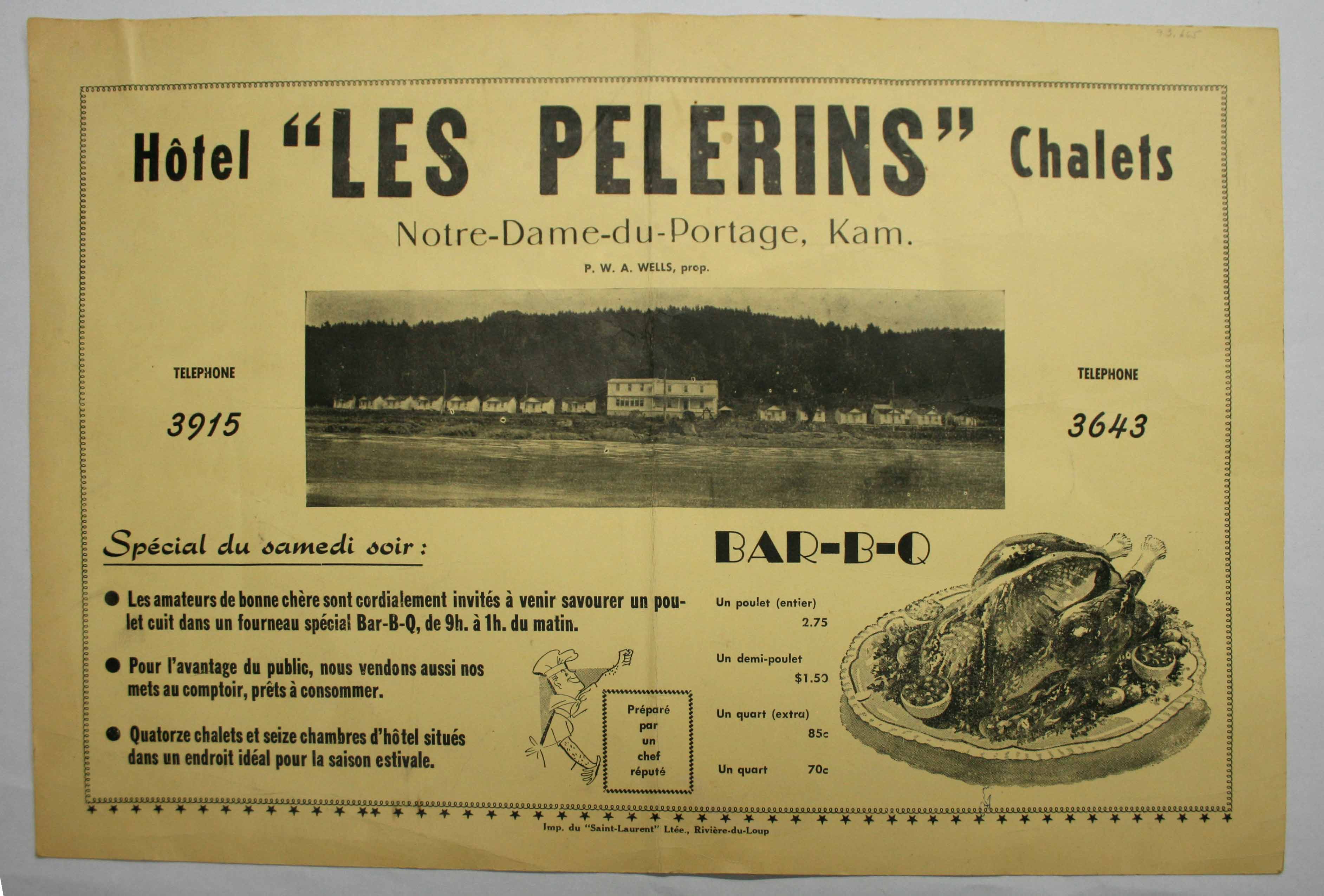 © Musée du Bas-Saint-Laurent, NAC 1993.665, gift of Rémi Boucher.
This placemat ad illustrates the changes in tourism after World War II as it became more Americanized. The customers targeted by this ad were not as well-to-do as Manoir Richelieu guests. They were offered a family menu (BBQ chicken with a "take-out" option) made by "a well-known chef" (whose name wasn't given!).
This hotel in Notre-Dame-du-Portage was located off the highway. The tiny chalets around the main building are a fancier version of the cabin.