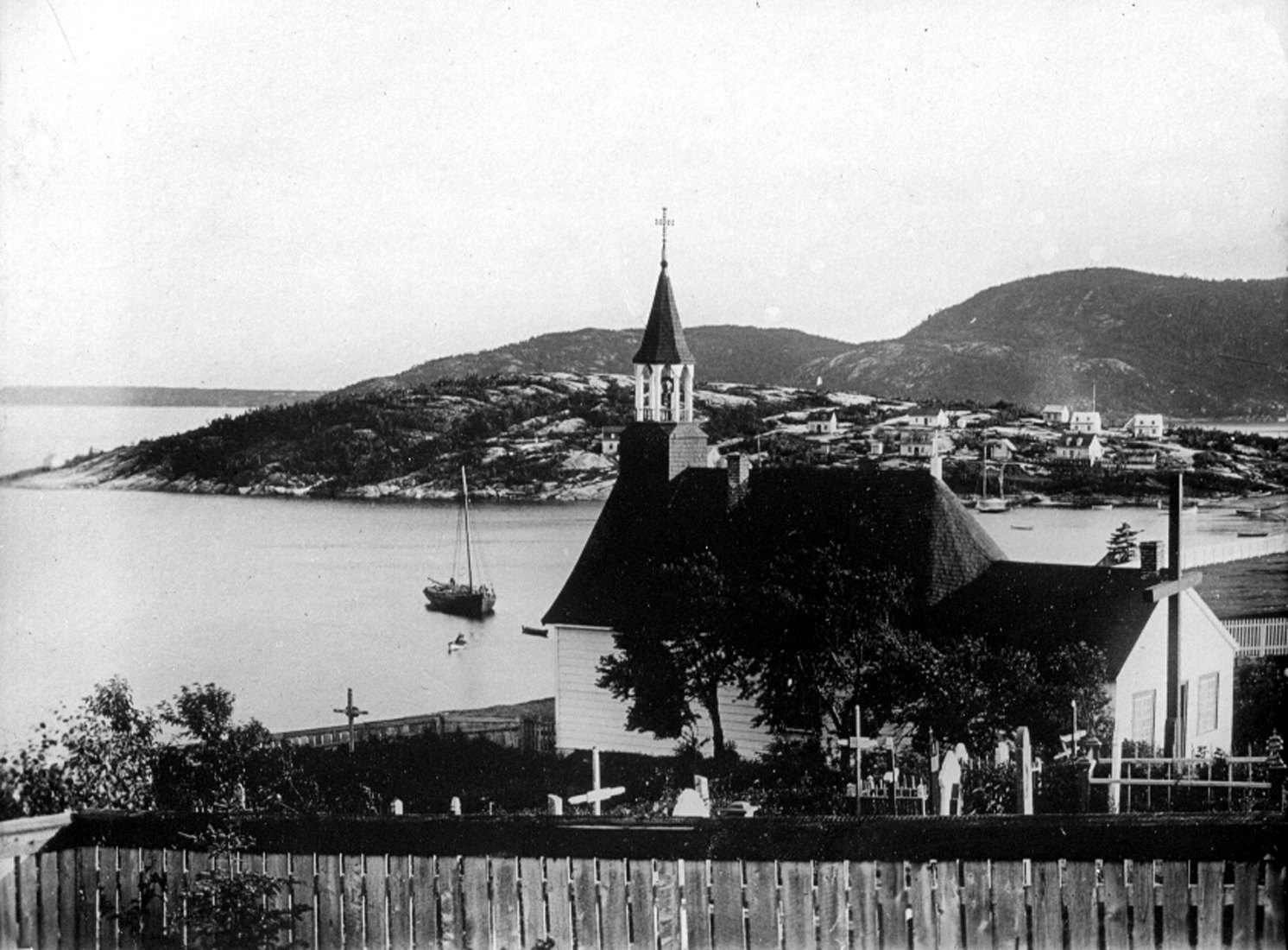 © Musée du Bas-Saint-Laurent, Paul-Émile Martin coll., m10063.
In 1600 in Tadoussac, Pierre de Chauvin de Tonnetuit founded New France's first trading post. Several years later, the Recollect priests and then the Jesuits made it a place of evangelization. Built in about 1747, this mission chapel is one of the oldest wood churches in Quebec. It is commonly called the "Indian Chapel" because Tadoussac was a meeting and trading place before the Europeans came to the Americas, well before the first traders and colonizers settled here and certainly long before the first tourists!
When French-speaking Catholics built their own parish church in 1884, this chapel became a tourist attraction. Robert Lewis Evans remembers that in the early 20th century, people could pay to ring the bell. Although not Catholic for the most part, English-speaking summer people and tourists contributed to restoring and maintaining this chapel, which might otherwise have fallen into ruin.