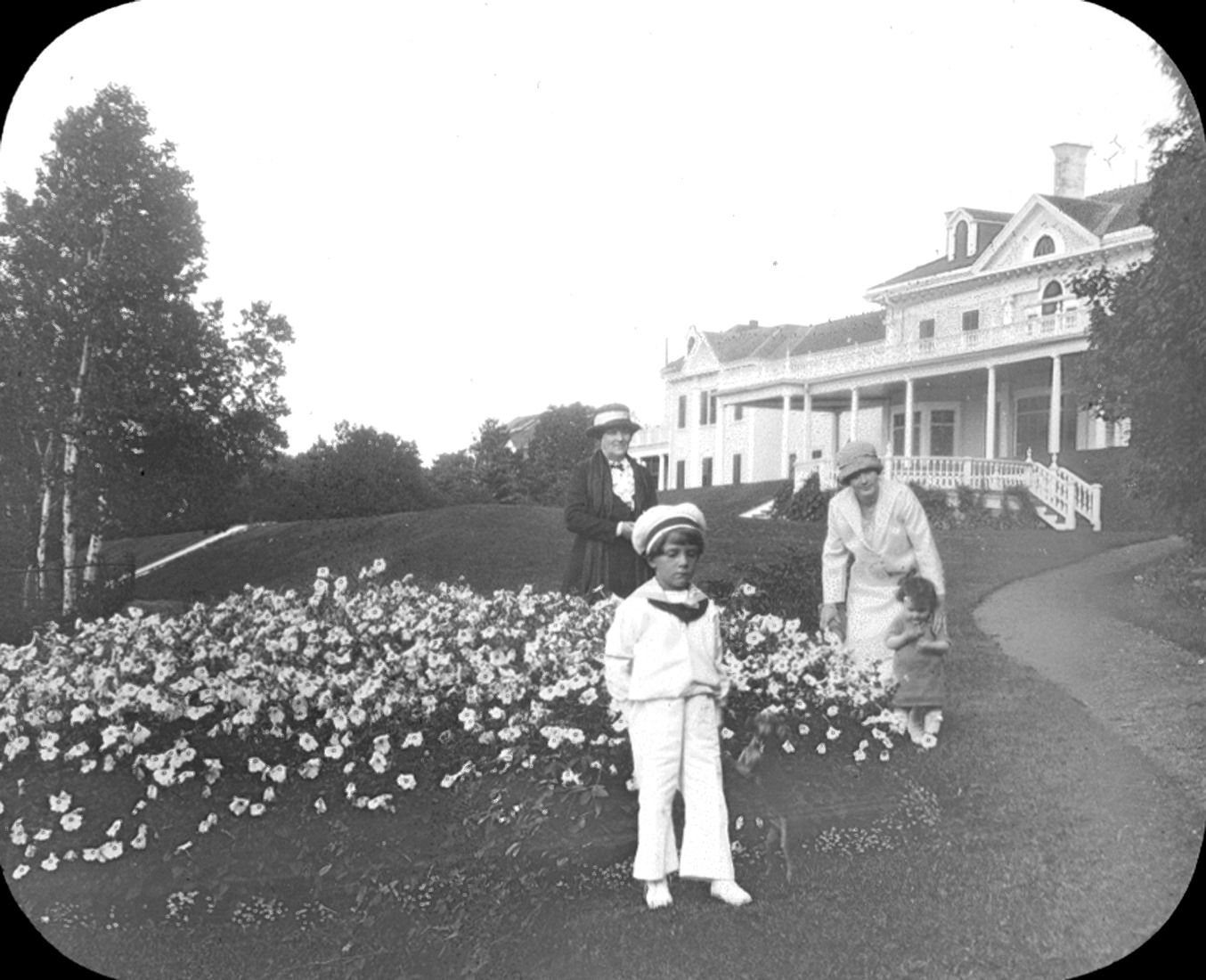 © Musée du Bas-Saint-Laurent, Paul-Émile Martin coll., m07042.
The Allan family of Montréal was probably the most prominent summer family in Cacouna. Andrew Allan frequented this seaside resort town starting in 1865, and his son, Andrew Alexander Allan, pursued the tradition. Sir Hugh Allan, Andrew's brother, also holidayed in Cacouna, where he would have a foot in the door with John Alexander Macdonald, and eventually find himself at the centre of the Pacific Scandal.
In 1882, Hugh Allan's son, Sir Montagu Allan (1860‒1952), inherited most of Allan Line, a major maritime shipping company (in 1890, it owned 32 trans-Atlantic vessels!). In 1900, he had a villa built, the Montrose Castle, named after the family's ancestral home in Scotland. This villa is inspired by the grand Georgian-style homes in fashion at the time in the United States.
The photograph shows the summer home after changes in 1913. The Allans neglected Montrose Castle after 1915, renting it from 1916 to 1922, and occasionally coming back until 1938. It was purchased in 1942 by the Capuchins, who turned it into a monastery.