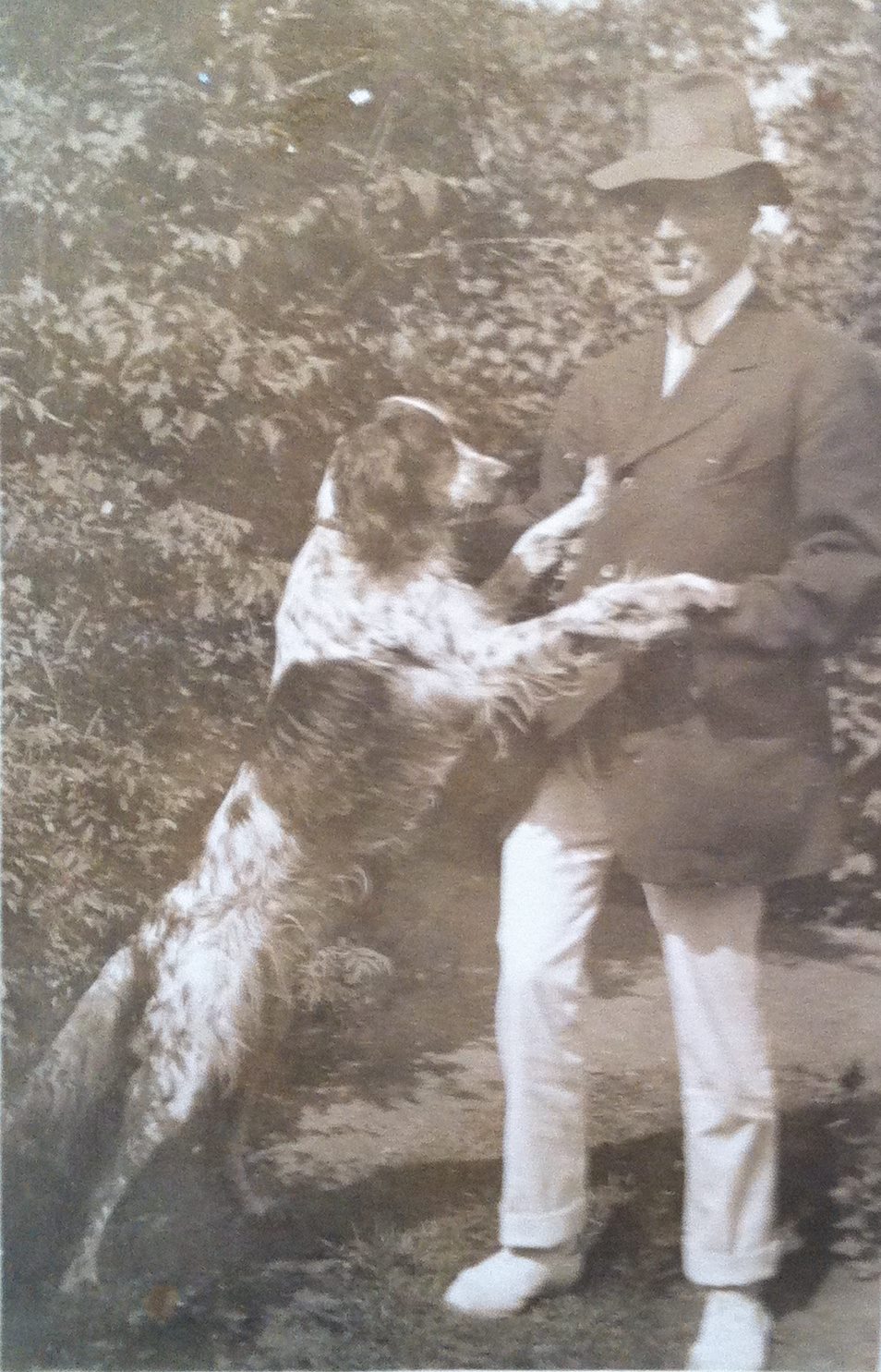 Private coll. (Lindsay Thomson).
The Thomsons have frequented Saint-Patrice for over a century. They still own an impressive home, Rosecliff Villa, that used to belong to the Meredith family.
In this picture, Lieutenant Andrew Cecil Meredith Thomson (1887‒1975) is accompanied by his hunting dog. Older photographs show us that summer people travelled with their favourite dogs, who were considered members of the family.