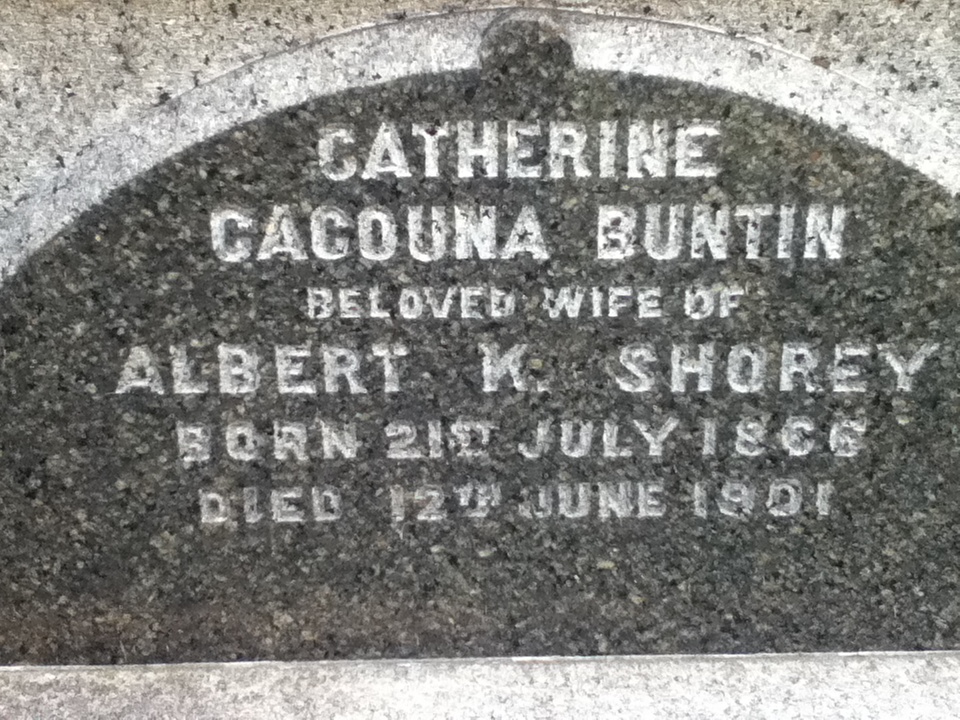 Photograph by Helen Meredith, 2011. 
What an odd name! Catherine Cacouna Buntin was born July 21, 1866, in Cacouna, probably during her mother's vacation. She was not the first and won't be the last baby born on a trip! The athlete and soldier Percival Molson (1880‒1917), born in the same watering place, also comes to mind.
Daughter of a Montréal merchant, Mrs. Buntin first married in Canada, then remarried in the United States, where she spent part of her life. In 1901, she was buried in the Mont Royal Cemetery in Montréal.