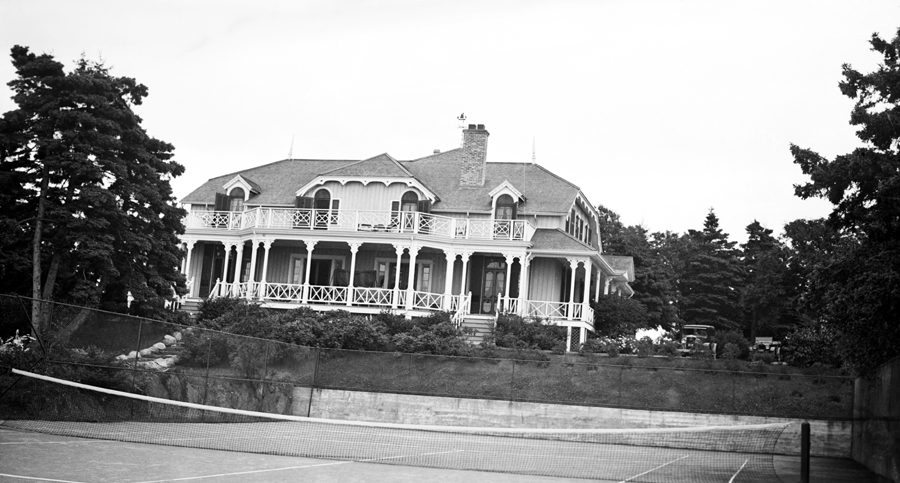 © Musée du Bas-Saint-Laurent, Antonio Pelletier coll., p50084a.
The Mackay Villa was built in 1866 by George Benson Hall, a timber trade baron. After being sold to Robert Mackay, a textile wholesaler, it was enlarged on several occasions. These changes were in keeping with the building's architecture, as we can see in this photograph of the broad porch, built in 1926. 
This villa is on the heritage site list (the Répertoire du patrimoine culturel) created by the Quebec Ministry of Culture and Communications.