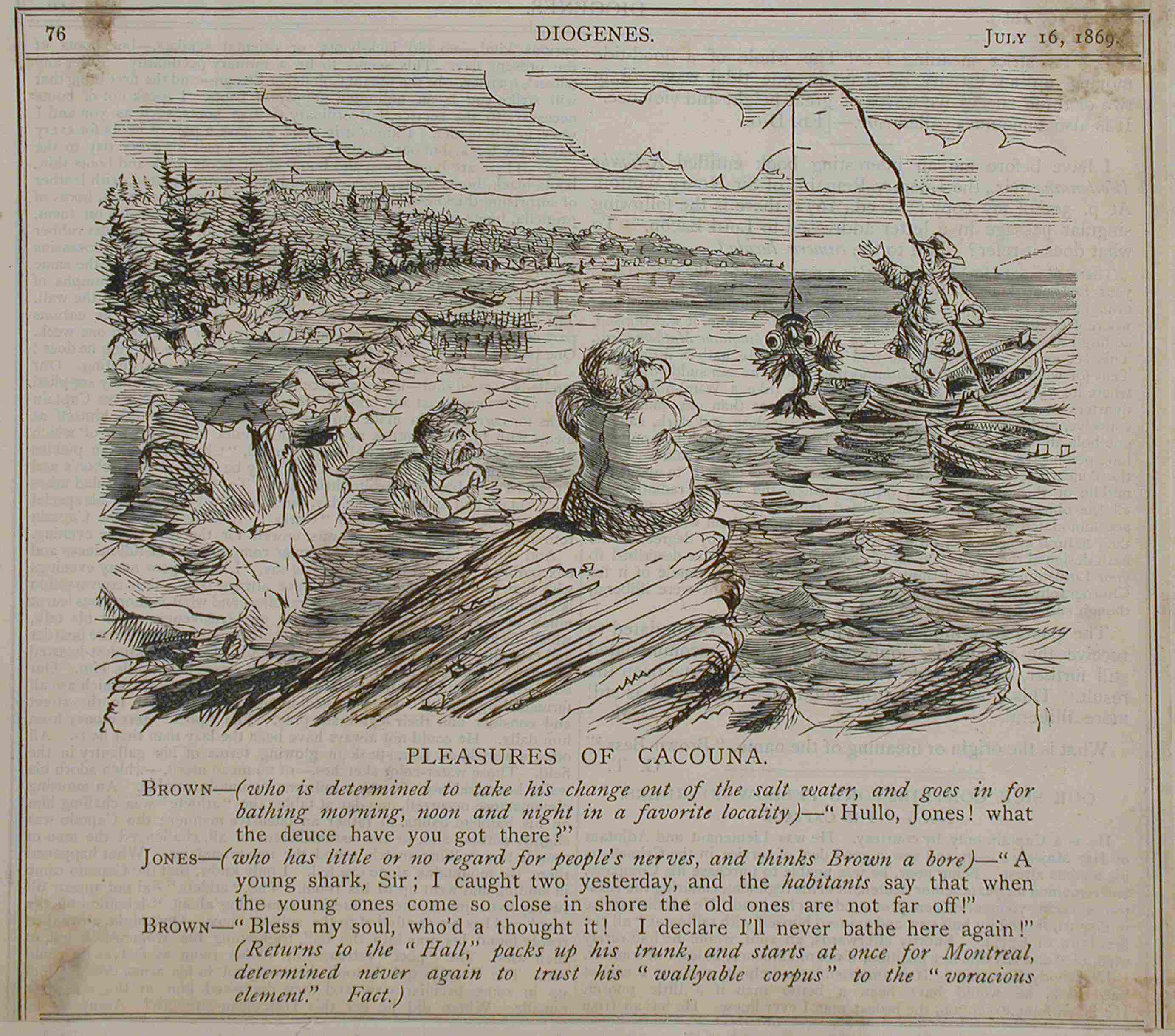 © McCord Museum, M930.50.6.119.
Published in a humoristic journal in 1869, this caricature shows a sea-bather staying at Cacouna's St. Lawrence Hall hotel diving into the saltwater morning, noon and night. The punchline is the swimmer asking a sportsman what kind of fish he caught when, in fact, it's a small shark. As the locals say, "Where there's a little shark, a big shark is never far!" Imagining the impending danger, the sea-bather decides to return to Montréal on the spot!
This caricature would lead us to believe that at this time most Diogène readers would not only have known Cacouna as a seaside resort, but also the therapeutic benefits of sea bathing.