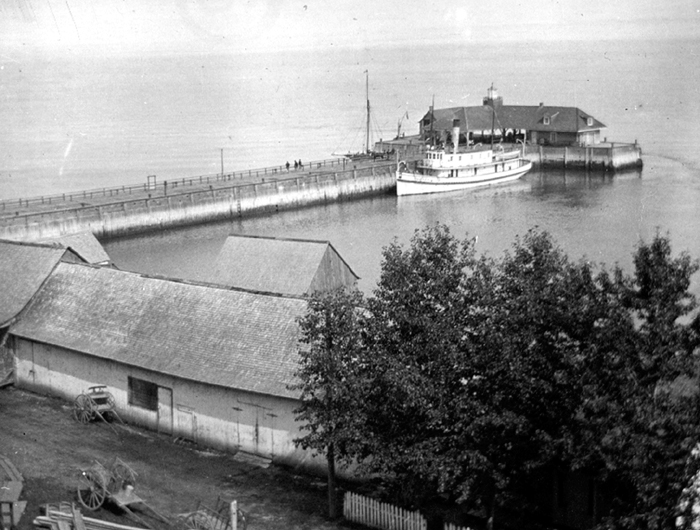 © Musée du Bas-Saint-Laurent, Paul-Émile Martin coll., m07099.
The steamboat Eurêka connected the northern and southern shores in the early 20th century, particularly between Rivière-Ouelle and La Malbaie. Some cruise boats went directly to the watering places of Charlevoix. However, many summer people from all over North America preferred to take the train, which was less expensive, for much of their trip. When they got off near Saint-Pacôme, they would go to the wharf at Pointe-aux-Orignaux (now Rivière-Ouelle) and board a steamer to cross the river to, finally, arrive at the seaside resorts of Charlevoix.
Starting in 1918, the railroad went to Pointe-au-Pic (in La Malbaie) making Eurêka's route much less useful.