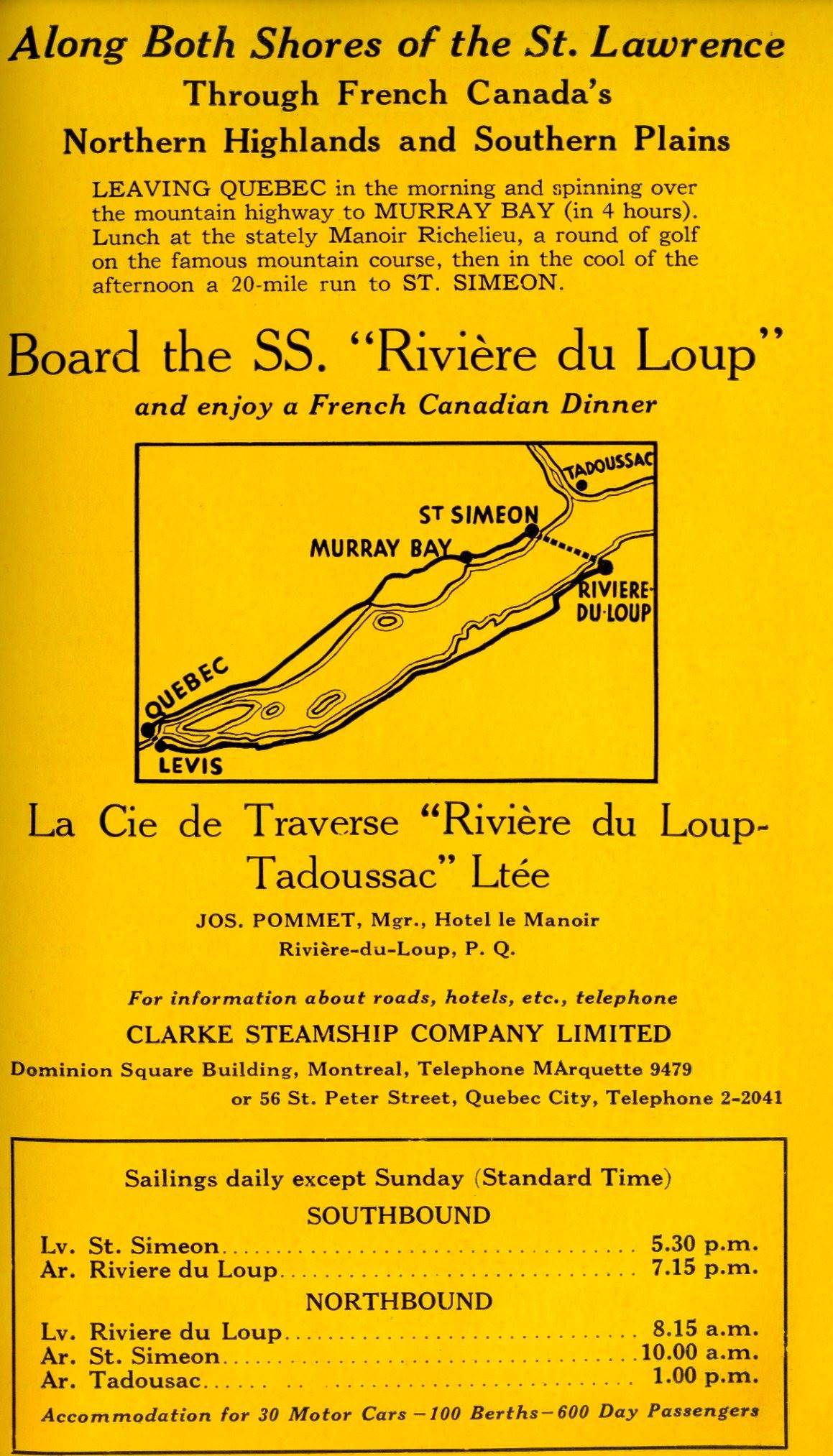 From the Guide de route du Club automobile de Québec, pub. J. E. Renaud, 1933. Private collection (Pierre Landry).
This 1933 advertisement offered tourists travelling from Québec to Tadoussac an alternate route home along the southern shore of the St. Lawrence, thanks to a ferry service. During their crossing on SS Rivière-du-Loup, passengers could sample typical French Canadian cuisine.  
Did you know? The letters "SS" preceding the name of a steamer stood for "screw steamer," meaning that it used a propeller instead of a paddle wheel.