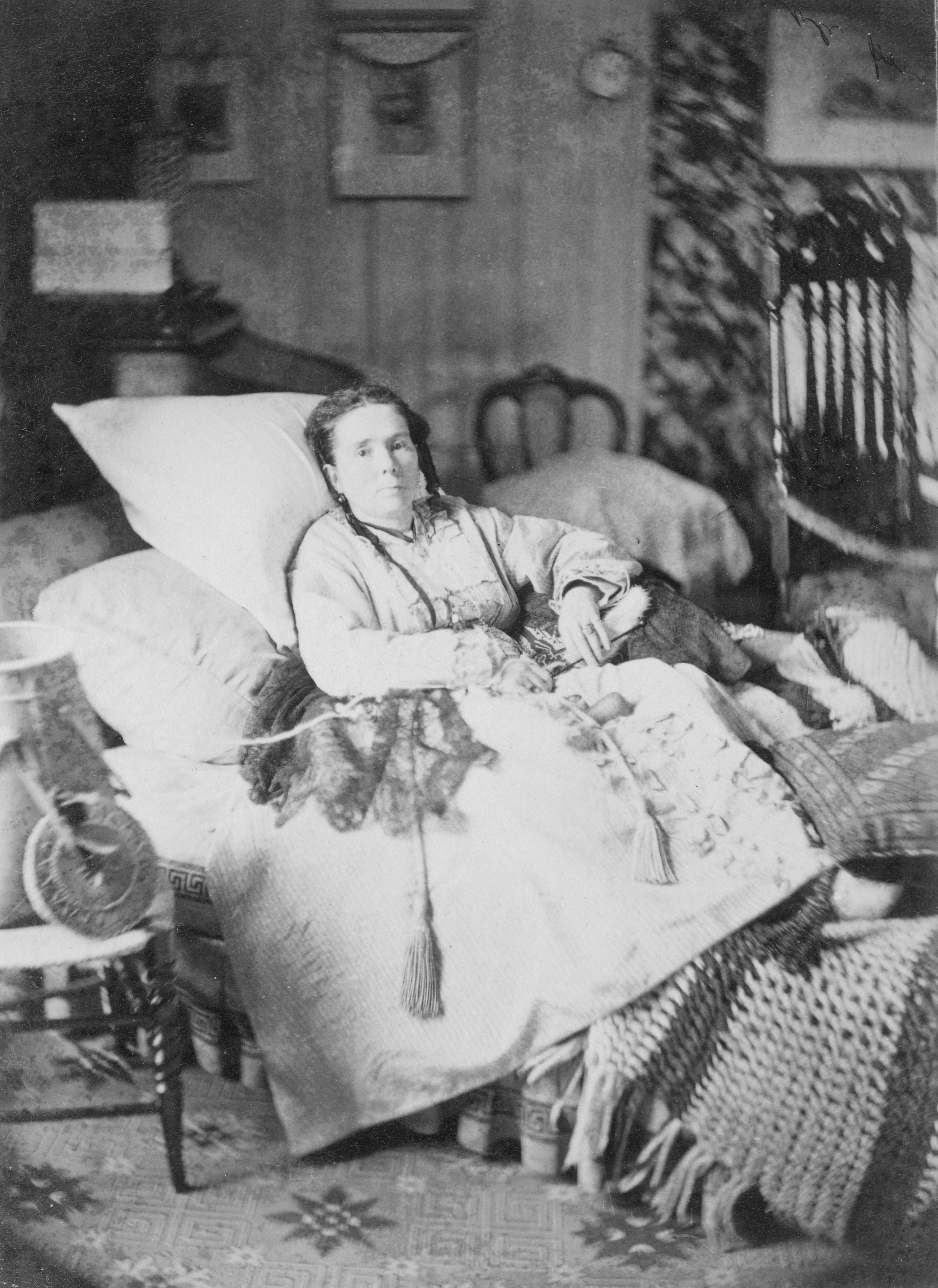 © McCord Museum, N-1986.86.16.
Photographer William Notman photographed the Frothingham family on several occasions over the 1860s and 1870s. In this 1871 photo, Mrs. Frothingham seems to have everything to spring back to health. Is she recovering after giving birth? We don't know the details.
Mrs. Frothingham's husband, George Henry Frothingham, was a Montréal businessman. He and his family frequented Cacouna, probably first as a renter starting in the 1870s. In the 1880s, the Frothinghams owned their own summer home, the Monte Shanti.