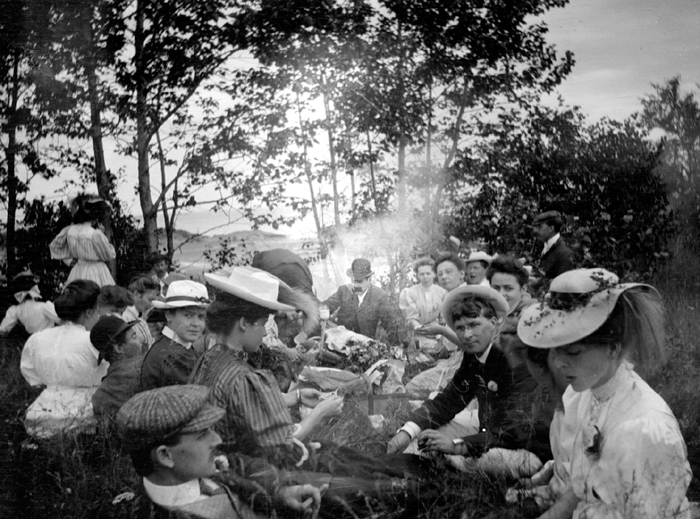 © Musée du Bas-Saint-Laurent, Joseph-Adélard Boucher coll., jab0038.
What a gorgeous scene! It's so nice and warm out, why stay inside? Why fire up the wood cook stove for a fancy diner? A picnic is easier, more pleasant and more relaxed. It comes as no surprise then that summer people left us so many pictures of these outdoor meals.
On the beach, the rocky formations offer lovely spots to light a fire sheltered from the wind. There, people would grill sausages, heat a stoneware pot of baked beans or boil water for tea. Many things to burn could be found onsite, like driftwood or dried seaweed. As they grew, children were proud to be entrusted with the responsibility of "playing with fire," in this case also known as meal preparation!