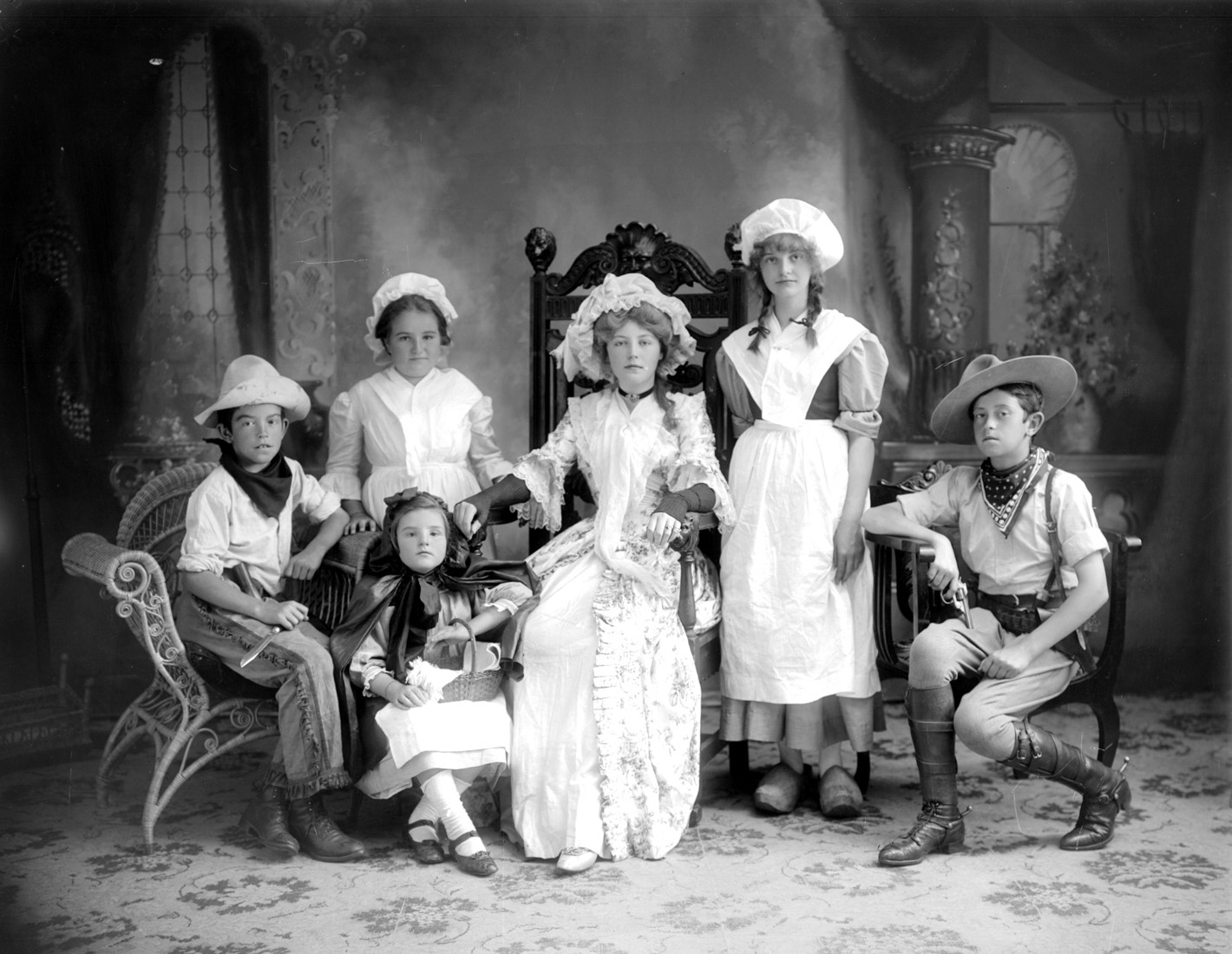 © Musée du Bas-Saint-Laurent, Stanislas Belle coll., b13163.
No need to wait for an invitation to a masked ball to get dressed up! Children have always loved turning into cowboys, Little Red Riding Hood, a housemaid, Dutch girl or grand dame.
This photo was taken in the studio of Stanislas Belle in Rivière-du-Loup.