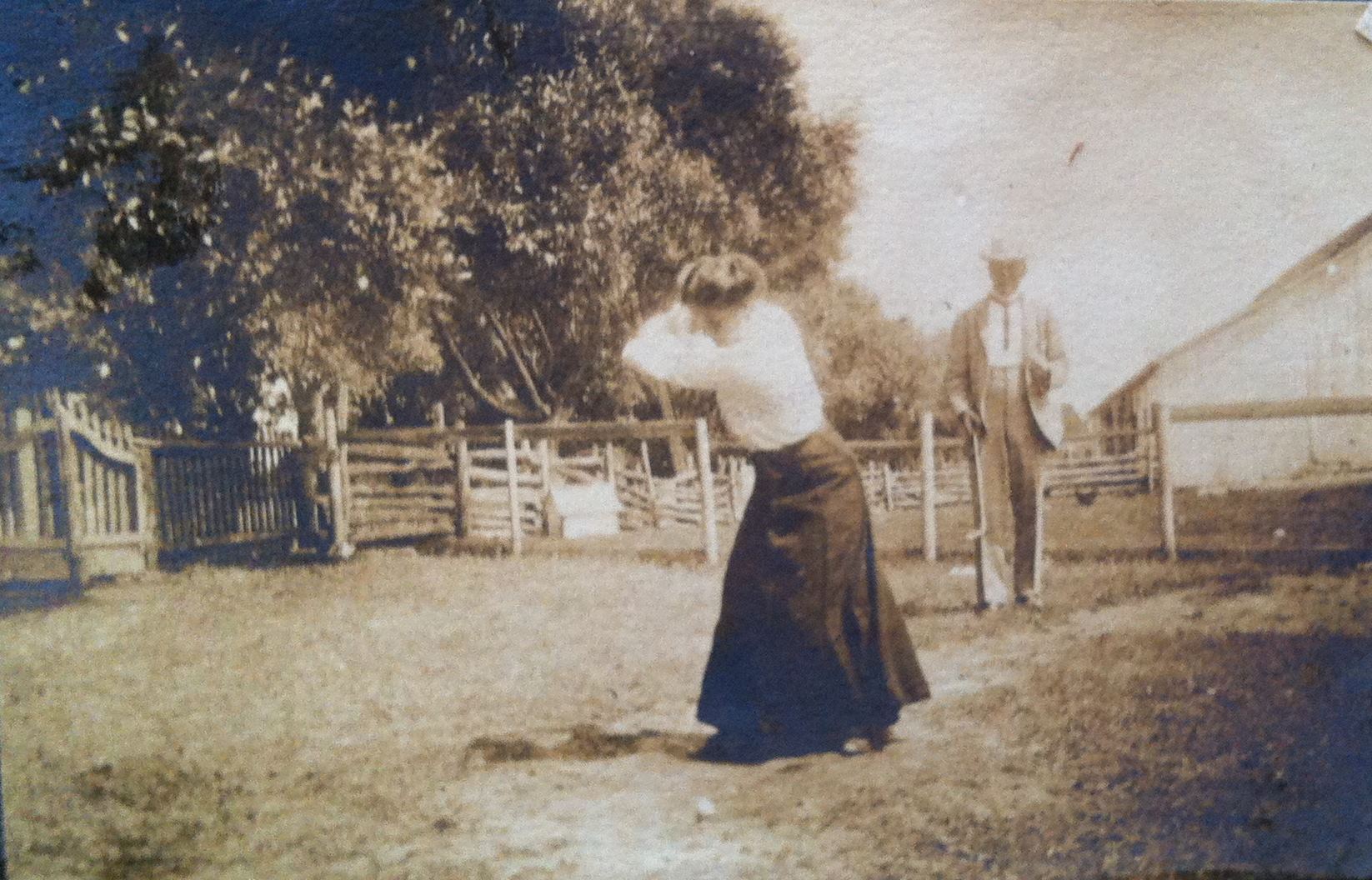 Private coll. (Lindsay Thomson).
Golfing in eastern Quebec goes back to 1870, when a few guests at the Murray Bay seigniorial manor in La Malbaie played on an improvised course. A true golf course was set up in 1876 but, at the time, golfers had to share it with the cows who "mowed" it! The first golf clubs were created in the mid-1890s, launched in Pointe-au-Pic (La Malbaie) in 1894. The other seaside resorts, like Métis, Cacouna and Tadoussac, hurried to open their own courses in the years that followed. 
The Saint-Patrice golf club began operations in 1902.