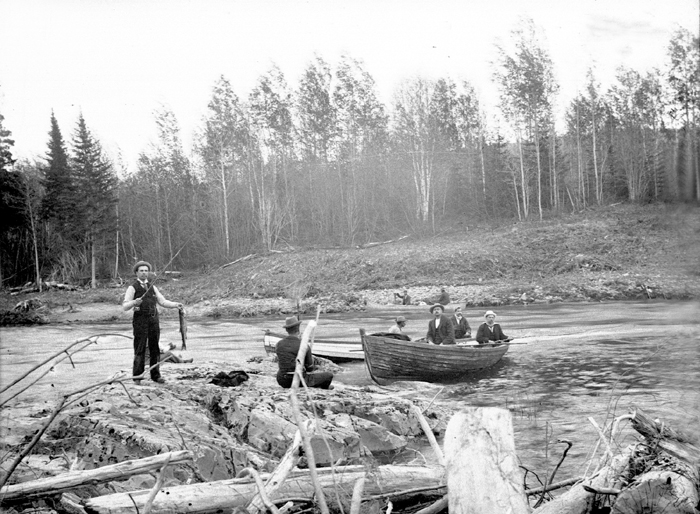 © Musée du Bas-Saint-Laurent, Belle-Lavoie, coll. bl0499.
Starting at the end of the 19th century, the region's bourgeoisie shared in summer people's enjoyment of hunting and fishing, to the point that is difficult to distinguish the two in old photos. However, very wealthy summer people didn't frequent the same places: they would go to exclusive hunting and fishing clubs that were not open to "just anyone"!
The Musée du Bas-Saint-Laurent's collection has several photos like this. Who are the fisherman? We presume they are local businessmen, but their names have been lost over time.