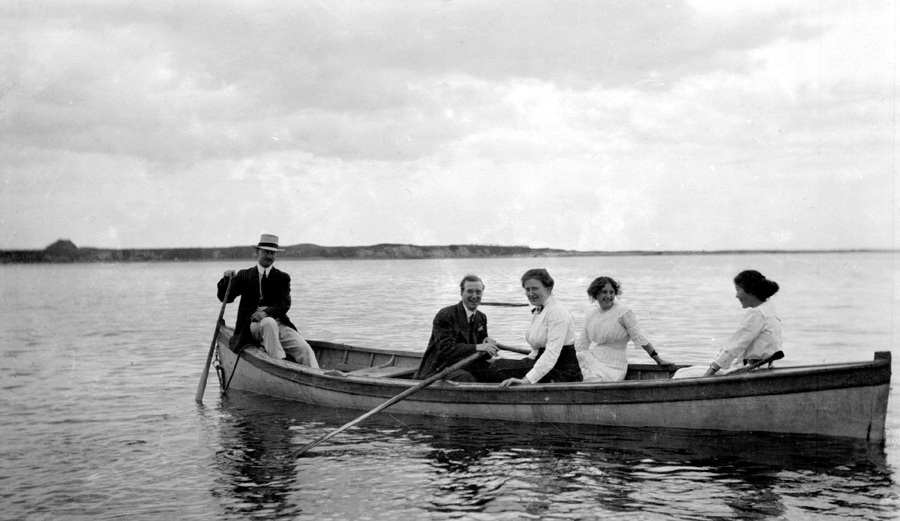 © Musée du Bas-Saint-Laurent, Joseph-Adélard Boucher coll., jab0050.
The north shore canoe was well known to the several generations of summer people who frequented eastern Quebec's watering places. Sometimes, a shed was built close to the river to store these canoes or, other times, just an opening under the house was used. Today, the Musée maritime du Québec in L'Islet has a north shore canoe on display that belonged to a summer family in Saint-Patrice (Rivière-du-Loup).
This boat is halfway between a canoe and a rowboat. Its width and solid build make it possible for more passengers to climb aboard to explore offshore islands than a regular canoe. But be careful! The St. Lawrence's currents are tricky. The rower's endurance is then put to the test!