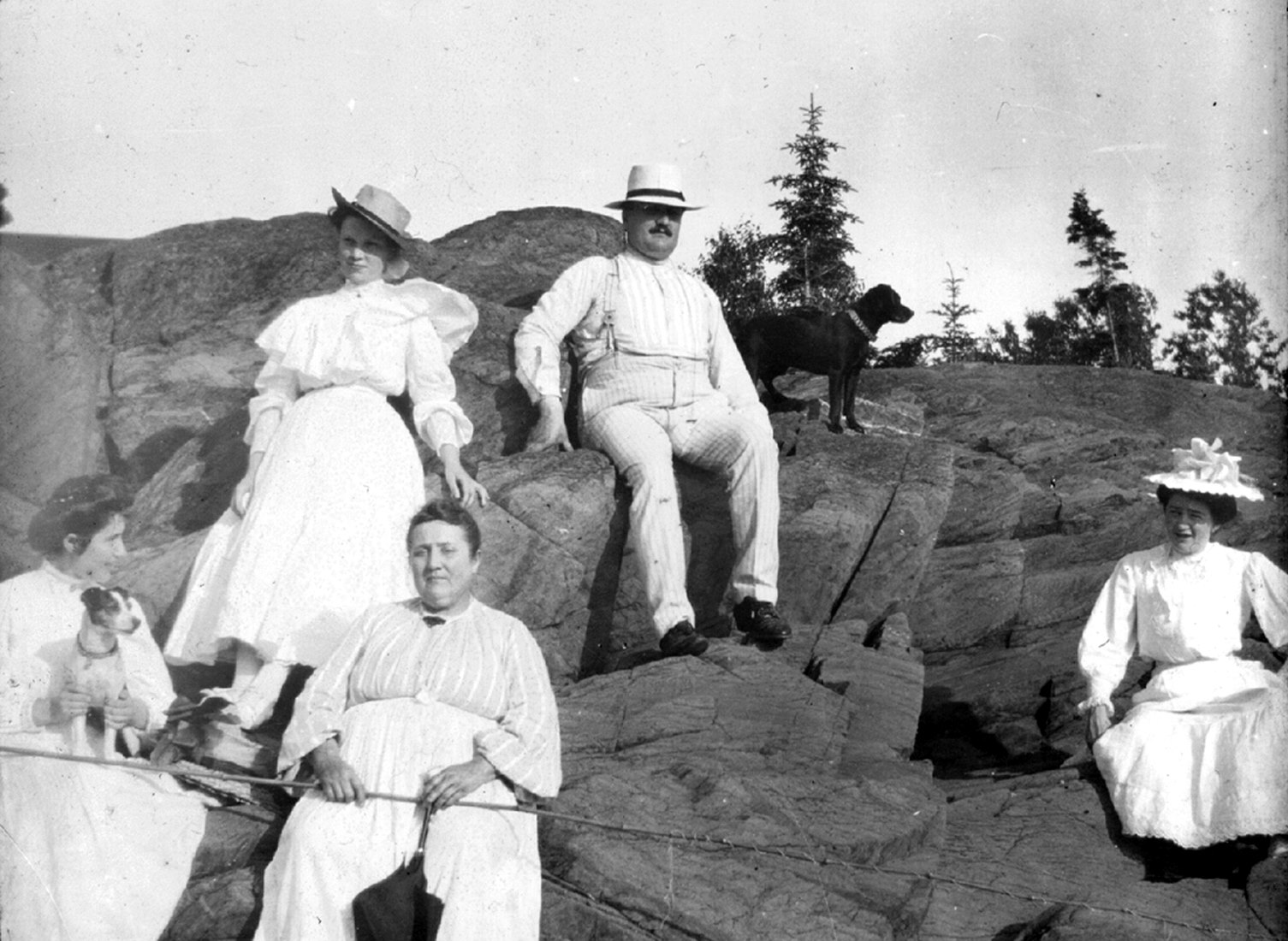 © Musée du Bas-Saint-Laurent, Paul-Émile Martin coll., m02049.
History doesn't say who the Potvins were. Perhaps visitors to Rivière-du-Loup or maybe they lived there full time? Were they waiting for the tide to rise to go fishing?
Both shores of the St. Lawrence are very rocky. Some would sit on these formations to gaze out at the horizon, while younger people enjoyed climbing around on them. Regular shoregoers knew which rocks offered shelter from the wind—quite a useful tidbit for those who wanted to light a fire to heat up lunch!