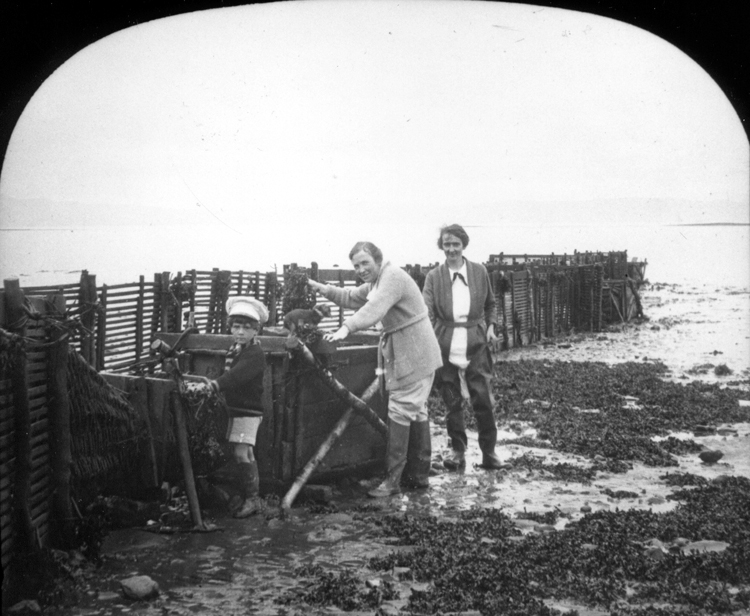 © Musée du Bas-Saint-Laurent, Paul-Émile Martin coll., m10027.
During this period, there were weir fisheries in every village on both banks of the St. Lawrence in the Upper Estuary. Fish would be caught when the tide went out and the fishermen would go collect them before it came back in. Those out for a stroll along the beach always enjoyed visiting the fisheries. If they are lucky, they'd find eel and also many others: each season had its fish! 
This fishing technique is still used in a few places in eastern Québec, particularly Rivière-Ouelle and Saint-Germain in the Kamouraska. If the equipment used today is more modern, the basic principle is unchanged.