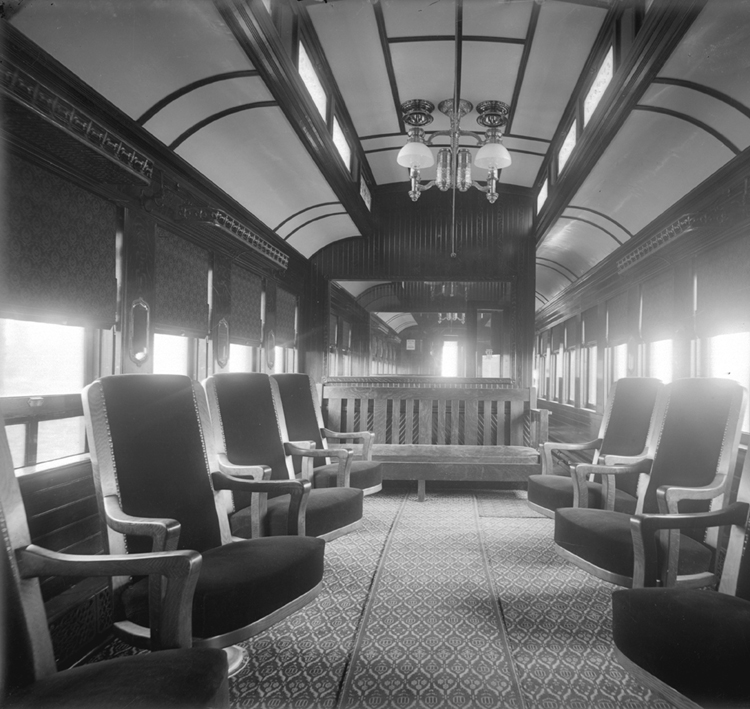 © Musée du Bas-Saint-Laurent, Belle-Lavoie coll., bl0005.
In the 1860s, the Grand Trunk Railway's trains were quite uncomfortable. Over the following decade, however, travellers discovered the comfort of the Intercolonial's passenger wagons and, a bit later, of the Temiscouata Railway's. The railroad companies competed fiercely throughout North America to offer the greatest luxury: superior quality seats, carpets, lamps, cutlery in the restaurant wagons, smoking wagons, sleeping cars... They had to compete not just with other railroad lines, but also with cruise ship companies.
Many men high placed in the railroad companies owned summer homes in the Lower St. Lawrence. Some even had private wagons waiting for them at their destinations on a deserted section of rails. That would be like a limousine... on rails!