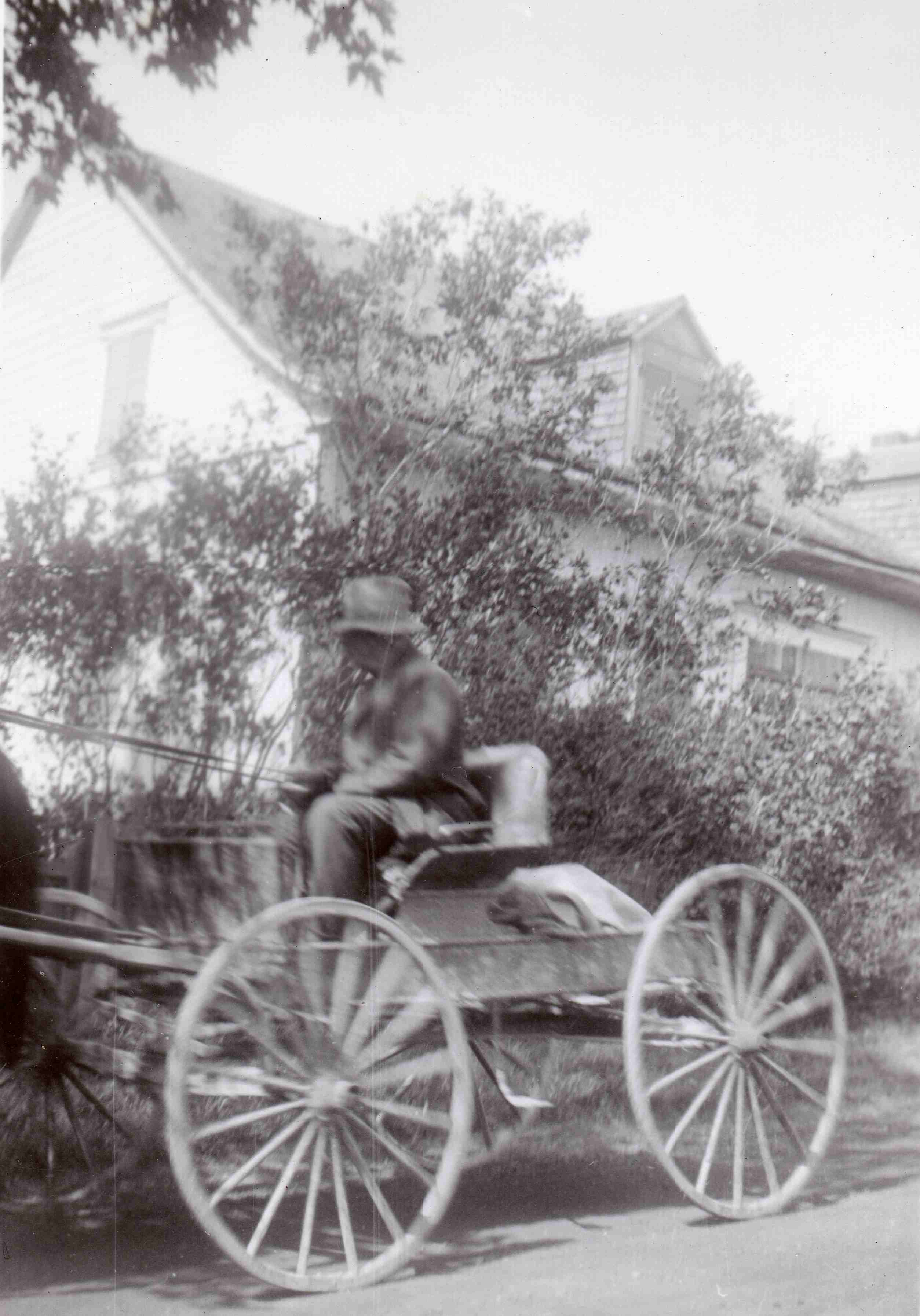 Private coll. (Helen Meredith).
In 1920, Kenneth Molson had a summer home built in Saint-Patrice, near Rivière-du-Loup. He expanded his property over the years. In 1922, he bought the farm across from his house to turn it into a gentleman farm. The Jutras family settled there the following year to manage and run it.
The Jutras were rooted in Saint-Patrice, where they offered their services to the summer people. Holidaying children loved to visit the farm, and it was also there where fresh milk and eggs could be purchased. Léone, daughter to the first Jutras, was in charge of opening many summer residences. She also served the many receptions and events given there.
Simply designated as "Monsieur Jutras," the man in this photo was probably Léone's father. The kind of carriage he's driving was commonly called a bike wagon. This fairly rudimentary vehicle was used especially to transport goods.